In the food industry, the fusion movement represents the fascinating blend of two or more distinct food disciplines into a tasty result. At Forest Home Media, we've thoughtfully considered why it is important to create an integrated marketing company to yield extraordinary results for our clients. After practicing the art of leveraging multiple resources for successful communications campaigns, Forest Home Media is taking this to a new art form with marketing fusion.
After researching a client's successes, challenges, competition and future goals, the partners of Forest Home Media craft an integrated marketing campaign fusing together the best elements of various communication options. For some clients, this will take on the complexion of traditional advertising with email marketing and developing a strong social media presence. For others, launching a results-oriented website with direct mail advertising is a first step. There isn't an exact diagnosis which can be applied across the board to each company or organization and that is why customization is important.
Great marketing fusion is achieved when a variety of communication sources are tapped to convey the essence of the message. For example, when launching the fall 2011 Southern Living Showcase Home in Dorset Park, newspaper, magazine, radio, television and a strong online presence helped re-introduce this popular concept into the Nashville market. Built by Castle Homes, a Southern Living product had not been seen in over a decade, and, it was important to define exactly what kind of home building and design inspiration would be discovered by visitors.
There were tons of communication "firsts" for this event including hosting a preview for the Nashville Social Media Club with Nashville Women Who Blog invited as well. This resulted in numerous blog posts, Facebook check-ins and Twitter activity during the event. And, we allowed this creative group to choose the winner of our "Ultimate Southern Cookie Contest."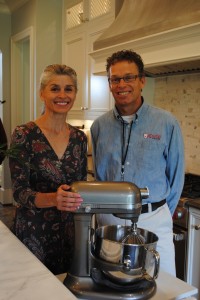 With around 7,000 overall tour visitors, Castle Homes was committed to seeking creative avenues in marketing this premier home event with a powerful fusion of communication sources.
At the end of the day, make sure any campaign you are using takes into consideration where your target audience is accessing their information and be there and be engaging. We'd be glad to help to you here!