I've got Domino on the mind these days!  After meeting with Domino's Assistant Digital and Social Editor Alyssa Clough in NYC last October, I'm so pleased to share she'll be covering the Southeastern House For Hope Designer Show House for client Carbine & Associates!   More on that later but look for some Domino inspired moments around March 3 via Facebook, Instagram and more!
In December, Domino's uber smart editor Jessica Perez Romm was in town for a book signing at Wilder in the Germantown area of Nashville. (What an interesting, eclectic and beautiful store!)  I was thrilled to meet Jessica and will see her again Feb. 7 for the Southern C Summit in Sea Island, Georgia.  My January column for this online consortium of Southern creatives is a book review of "Domino: Your Guide To A Stylish Home." In the middle of renovating our master bathroom, circa 1970s!, this book has been a tremendous inspiration.  Check out my Southern C review here.
And, calling all media and home lifestyle bloggers!  Join us Friday, March 3 at 10 a.m. for a preview of the House For Hope Designer Show House.  Email me at nancy@foresthomemedia.com for an invite.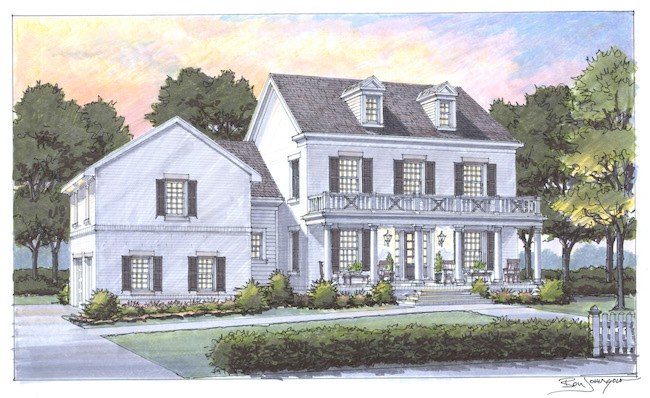 Featuring fifteen Southeastern design tastemakers, the inaugural House For Hope Designer Show House is open for tour daily, noon to 5 p.m.,  March 4-12 in the new Southern Preserve neighborhood, 2045 Lewisburg Pike, Franklin, TN 37064. From the builders of the Nashville HGTV Smart Home® and a Traditional Home/O'More house, Carbine & Associates' home tour is packed with gorgeous kitchen, bath, outdoor living and fresh color ideas benefiting over a dozen Middle Tennessee children's charities.  The home also includes a kids playroom, family game room, three porches and inspiring teen bedrooms. For info, directions and tickets, click here.